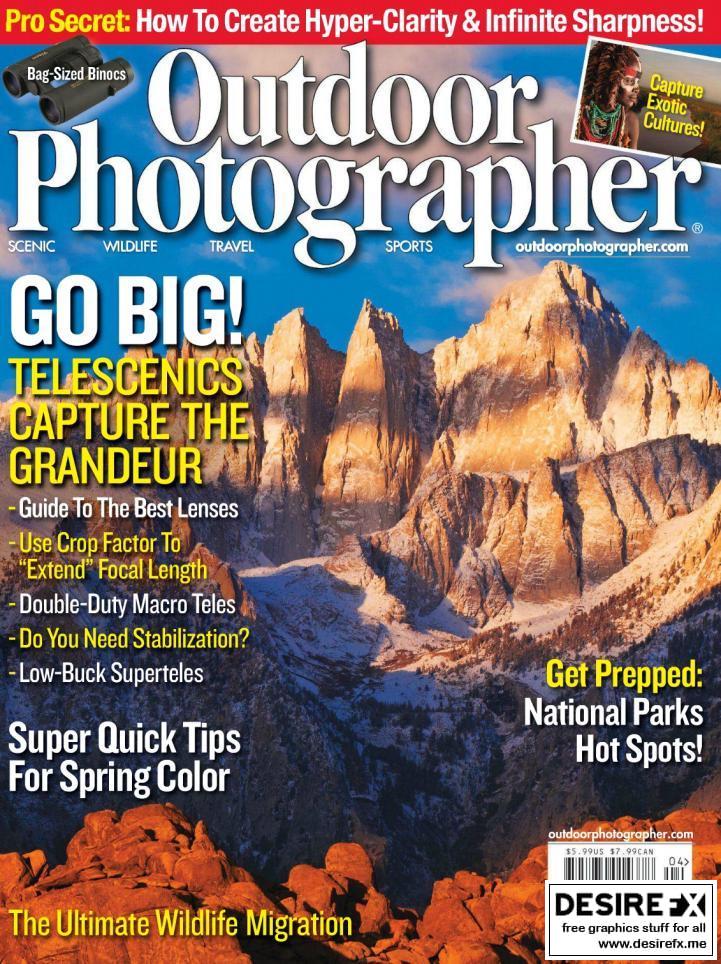 Year: 2011-2022
Author: Ch. editor Christopher Robinson
Publisher: Werner Publishing Corp.
ISSN: 0890-5304
English language
Format: PDF
Quality: Scanned pages
Number of pages: 120
Official website: Outdoor Photographer
Description:
Outdoor Photographer is a popular publication about outdoor photography. Our surveys on photography techniques will help you photograph wilderness, travel and sporting events. Hints, recommendations, detailed reviews of the newest equipment.
(Visited 16 times, 1 visits today)