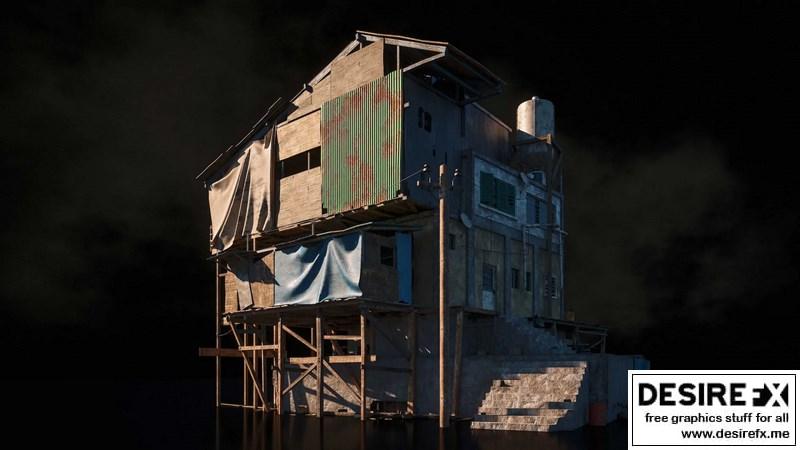 Favelas – Urban Dystopia – World Kit – KitBash3D
VISIT MAKESHIFT URBAN CENTERS
Envision burgeoning post-apocalyptic urban centers with this kit's enormous catalog of makeshift dwellings, complexes, huts, props, and fixtures. Quickly build your scene with a range of extraordinarily detailed derelict city blocks and embellish them further with corrugated iron, water tanks, folding chairs, and shoddy electrical wiring. Each ramshackle unit is uniquely crafted and infinitely customizable – from the football courtyard to the rickety pier.
TECH SPECS
As part of our mission to enable and inspire creators of the virtual frontier, we hold ourselves to a high standard. We're always looking ahead to stay on top of technology trends, ensuring the assets we build are premium quality to meet the needs and expectations of any film or game studio in the industry.
For an optimum experience, the following are the minimum technical recommendations to utilize all our Kits to the fullest:
CPU: 6 Core Processor
GPU: 8gb of VRAM
RAM: 32gb
Disk Space: 15gb per Kit
BUILD YOUR WORLD
Proceed with creativity! You are about to purchase a 3D asset kit that includes elements to set the scene as you build your world, whether it's for video games, film, television, design, or art.
Designed by Aaron Austin | Modeled by Joseph Sylvester | Texturing by Alexey HrDesign | Cover by Mike Golden
(Visited 742 times, 2 visits today)