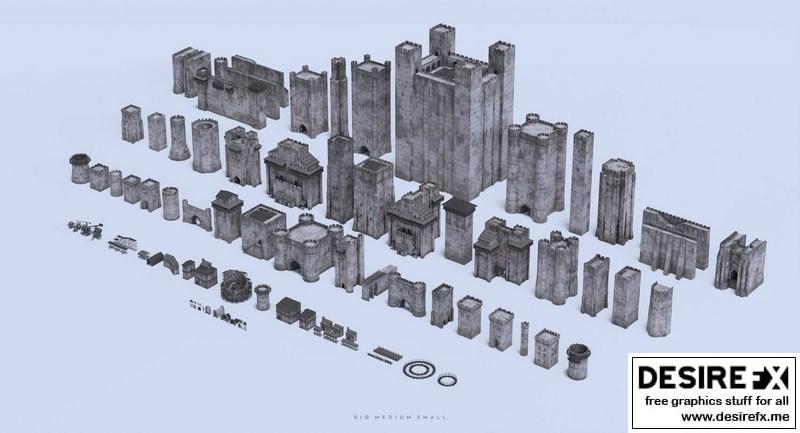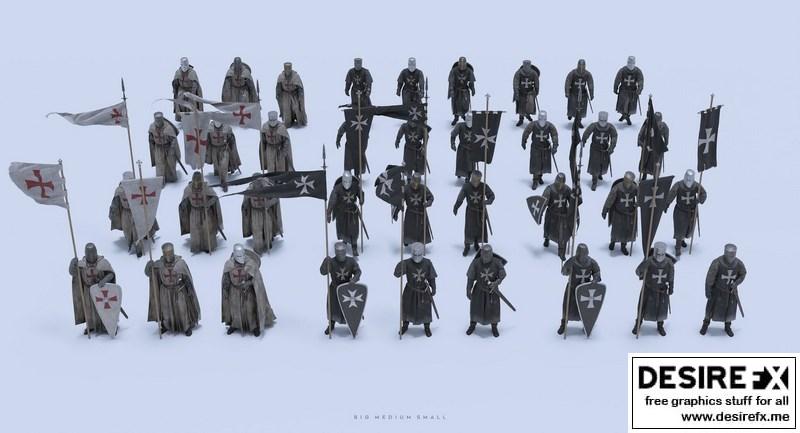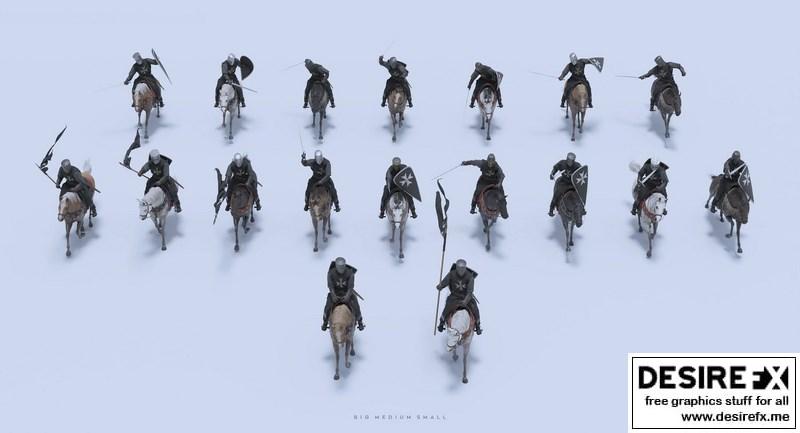 Medieval Collection – Bigmediumsmall
Info:

Gather your armies and create realistic battle scenes
This pack includes 200 + elements: 3 Rigged Standing Knights, 3 Rigged Knight Riders, Rigged Horse. 18 Poses for Riders, 33 New Poses for Standing Knights, 36 original Standing Knights, 30 Posed Peasants(Not rigged), 17 Poses for Medieval Horse. 50+ Flags, 4 Swords, 6 Helmets, 10 3D Mud Splashes, and more. Assets vary from low to high poly. A-poses and T-poses. Formats: Blend, OBJ, FBX, UE
Create endless fantasy worlds with our Medieval Times Collection
What do Narnia, Game of Thrones and World of Warcraft have in common? Castles, armour, flags, weapons, armies. Our Medieval Times collection contains hundreds of elements inspired by the Middle Ages. Realistic, highly detailed, and fully custom made.
CHARACTERS
Includes highly detailed characters with PBR textures, helmets, flags and more. (Characters are not rigged and don't have T-pose)
BUILDINGS
Includes fully modular sets of medieval castles and towers, buildings don't have UV's
PHOTOTEXTURES
Includes authentic photo-scanned textures for highly realistic visuals
Original_link_https://www.bigmediumsmall.com/medieval-update
DOWNLOAD FROM SYNCS.ONLINE – Part 1
DOWNLOAD FROM SYNCS.ONLINE – Part 2
DOWNLOAD FROM SYNCS.ONLINE – Part 3
DOWNLOAD FROM SYNCS.ONLINE – Part 4
DOWNLOAD FROM HOT4SHARE.COM – Part 1 
DOWNLOAD FROM HOT4SHARE.COM – Part 2
DOWNLOAD FROM HOT4SHARE.COM – Part 3
DOWNLOAD FROM HOT4SHARE.COM – Part 4
P A S S W O R D:   

MedievalCollection_784515_DesireFX_me
(Visited 1,399 times, 3 visits today)