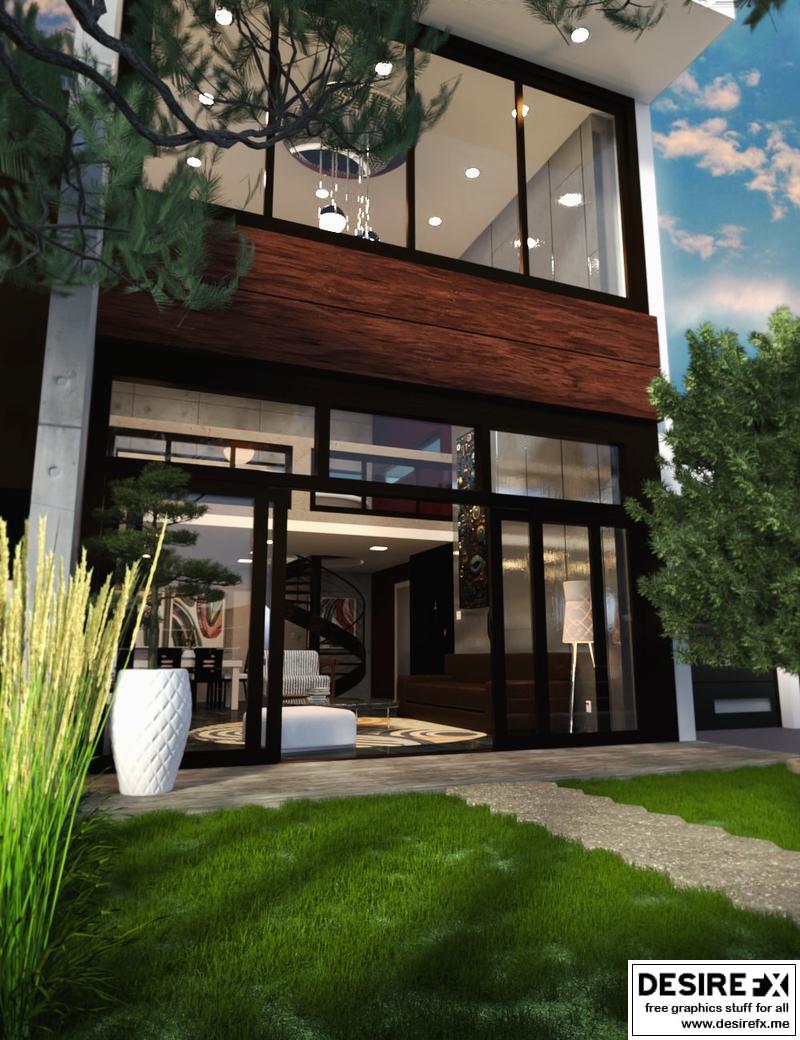 Home Page: _https://www.daz3d.com/malibu-property
Malibu Property
Compatible Figures: N/A
Compatible Software: Daz to Blender Bridge, Daz to C4D Bridge, Daz to Maya Bridge, Daz to Unity Bridge, Daz to Unreal Bridge, Daz Studio 4.22, Daz to 3ds Max Bridge
Details
This small property by Malibu Beach is a symbol of modernity and simplicity of architecture, minimalist but with a grandeur look, with a second level that houses a single bedroom with an open concept in mind.
How do you not want to wake up and look in front of you at the wide view with the all-glass facade and see the fantastic beach?
Pair this product or extend the room behind the dining door, the designer's kitchen in one of my related products is a nice addition so check them out.
What's Included and Features
Malibu Property: (.DUF)
Scene Subsets:
Zero Props:

MP Art1
MP Art2
MP Art3
MP Bed
MP Big Tree
MP Blanket
MP books
MP Chair
MP Chandelier
MP Coffee Table
MP Decor1
MP Decor2
MP Decor3
MP Decor5
MP Decor6
MP Decor7
MP Decor8
MP Decorative Plant
MP Dining Chair
MP Dining Table
MP Dresser
MP Driveway Gate1
MP Driveway Gate2
MP East Wall Panel
MP Entrance Gate
MP Facade
MP Fence
MP Flat TV
MP Floor
MP Floor Lamp
MP Garage Door Access
MP Garage Panel
MP Indoor Plant
MP Kitchen Door Access
MP Mailbox
MP Mustang
MP Ottoman
MP Pillow1
MP Pillow2
MP Roof
MP Round Rug
MP Second Level
MP Side Table
MP SLiding Door1
MP Sliding Door2
MP Sofa
MP South Wall Panel
MP Table Lamp
MP Tall Art
MP Tall Art2
MP Tall Grass
MP Tall Mirror
MP Tall Shelf
MP Tree2
MP Tree3

Textures Include:

100 Textures for Bump, Displacement, Normal, Reflection, Specular, and Transparency Maps (4096 x 4096)

Daz Studio Iray Material Presets (.DUF)
Notes