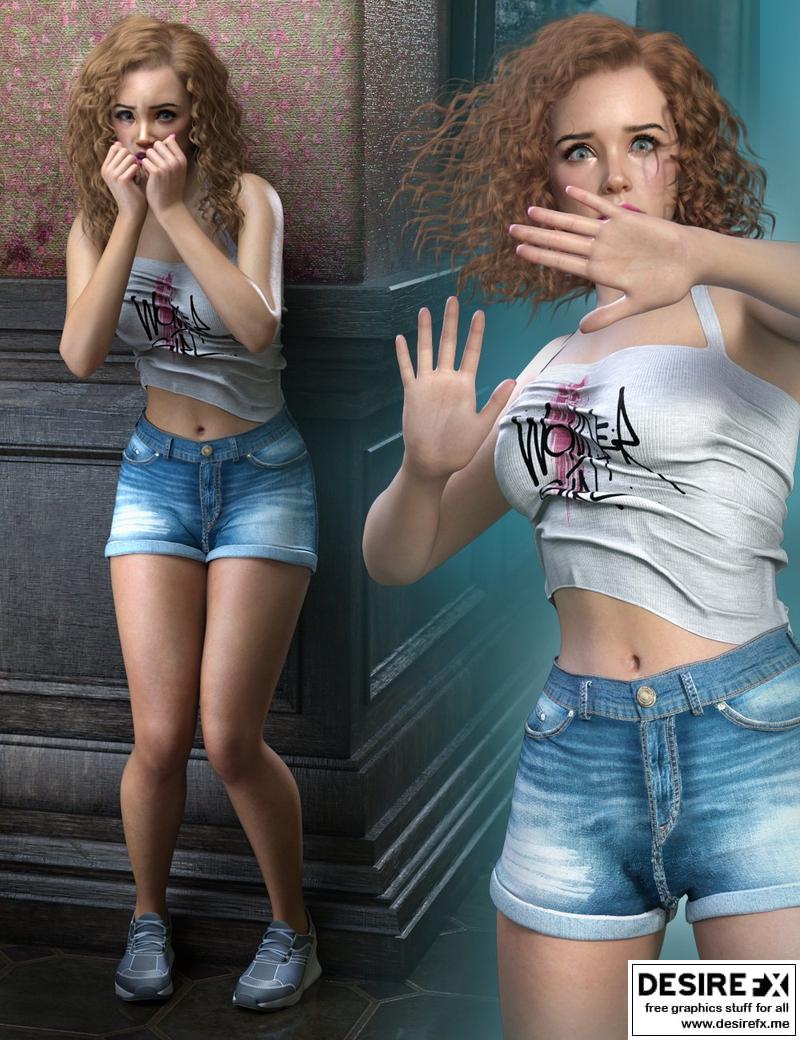 Home Page: _https://www.daz3d.com/v-30-useful-poses-for-genesis-9
V 30 Useful Poses for Genesis 9
Compatible Figures: Genesis 9
Compatible Software: Daz Studio 4.22
Details
The V 30 useful poses is an ultra-realistic and expressive pose collection that will bring life to your renders.
This pose pack is created for Genesis 9 Base Feminine and includes 30 amazing poses with mirrors and partials.
Each pose is carefully crafted with attention to detail and realism.
Mix and Match and create unique new poses with upper body, lower body, and arms and legs partials that are included.
Guaranteed to render fun with this huge pose collection!
The possibilities are limitless!
What's Included and Features
V 30 Useful Poses For Genesis 9 Base Feminine: (.DUF)

Poses include Mirrors, Upper Body, Lower Body, Arm L/R, And Leg L/R)
V30UP Afraid
V30UP Angry
V30UP Balancing
V30UP Catch Breath
V30UP Cautious
V30UP Cold Shoulder
V30UP Crazed
V30UP Crush It
V30UP Crying
V30UP Dancing 1
V30UP Dancing 2
V30UP Defeated
V30UP Disillusionment
V30UP Falling
V30UP Feeling Free
V30UP Fleeing
V30UP Freaked Out
V30UP Get Out
V30UP Handshake
V30UP In A Hurry
V30UP Jogging
V30UP Kicking
V30UP Landing
V30UP Levitate
V30UP Offended
V30UP On The Run
V30UP Online Shopping
V30UP Shielding 1
V30UP Shielding 2
V30UP Tantrum
Notes