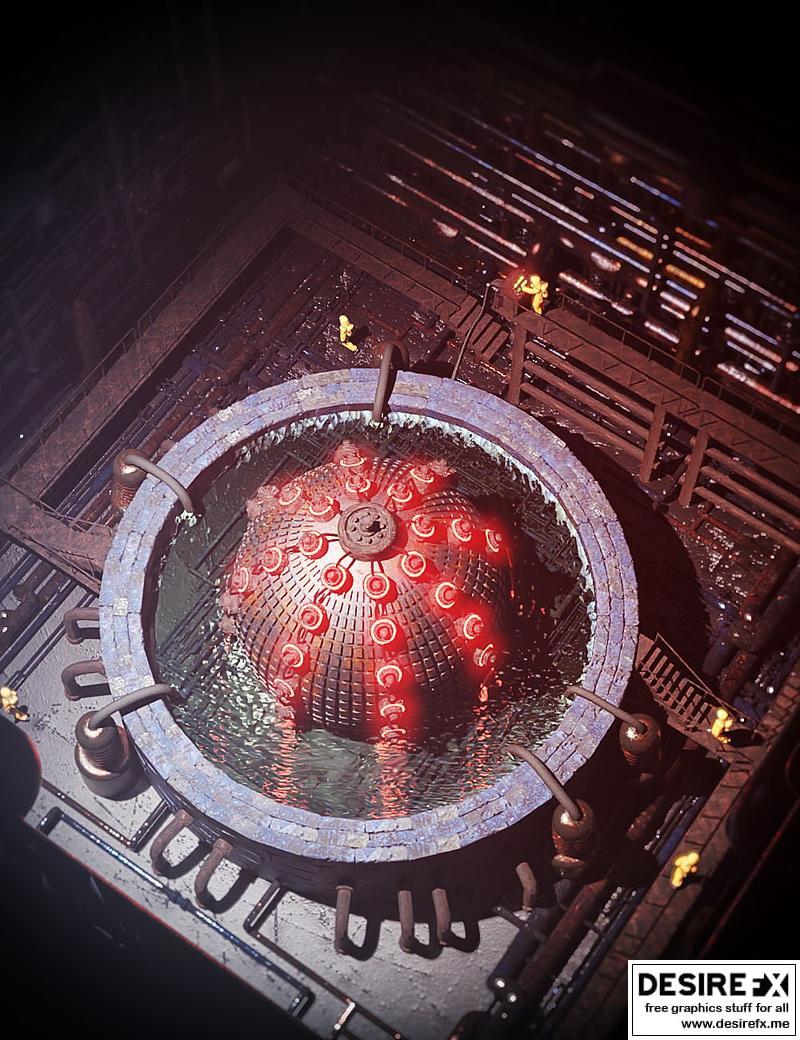 Home Page: _https://www.daz3d.com/the-mysterious-machine
The Mysterious Machine
Compatible Figures: N/A
Compatible Software: Daz to Maya Bridge, Daz to Unity Bridge, Daz to Unreal Bridge, Daz Studio 4.22, Daz to 3ds Max Bridge, Daz to Blender Bridge, Daz to C4D Bridge
Details
Have you ever wondered what it does?
Where did it come from? Who built it?
It is The Mysterious Machine.
Dive into mystery and excitement when your scientists uncover The Mysterious Machine prop set.
It comes as a box, all walls are separate and can be removed for better renders.
The ceiling has lights and a circle cut-out for better light.
The machine in the center rotates.
Enjoy finding out the mystery behind The Mysterious Machine today.
What's Included and Features
The Mysterious Machine: (.DUF)
Props (.DUF)

The Mysterious Machine Base
The Mysterious Machine Celing Part1
The Mysterious Machine Celing Part2
The Mysterious Machine Floor
The Mysterious Machine Wall Pipes

Materials:

The Mysterious Machine Base
The Mysterious Machine Celing
The Mysterious Machine Floor
The Mysterious Machine Wall

Textures Include:

25 Textures for Normal Maps (2048 x 2048 to 4096 x 4096)

Daz Studio Iray Material Presets (.DUF)
Notes